Showing up in search engine results is crucial to a local small business. With your best prospects walking around town with a handy device that allows them to discover all the services or products you offer with one quick question; your business can be found instantly. However, if you aren't making the effort to ensure customers can find you, you'll miss out. Online business listings, commonly known as "local citations", offer you an easy and affordable way to create an SEO footprint for your business on the web.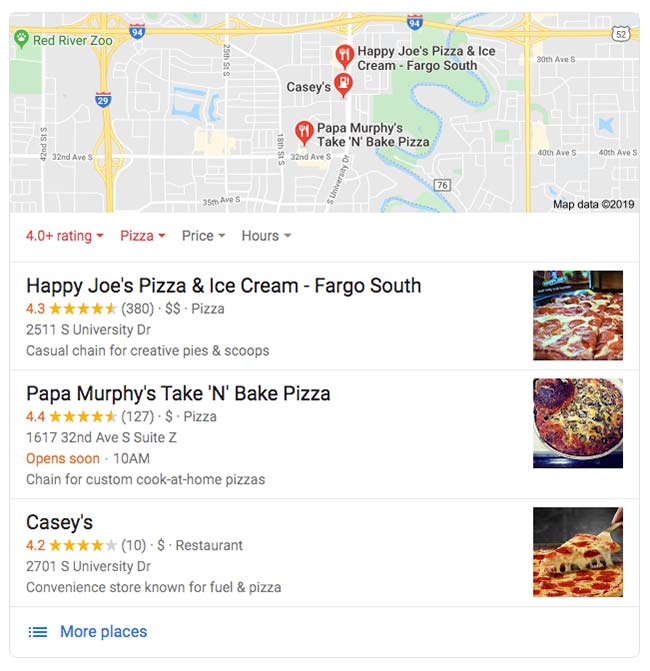 Online business listings (also known as "local citations")

Basically, local citations are web-based listings for your business, commonly in online directories. They are the foundation for your local SEO strategy because they create your business's initial online presence which includes important details like your website URL, description of services, and hours.
Why is NAP important for SEO?

Most importantly, these listings include your business name, address, and phone number (often referred to as "NAP" – name, address, phone). This info allows search engines to know where your business physically exists and helps your business appear better in online searches in your city or local area.
When you get your business NAP in the right places online, your initial SEO falls into place. As a result, you can begin to appear in local Google and Bing search results — and in the local maps pack (maps listings).
The Importance of Online Business Listings for Local SEO
Now that you have a basic idea of what online business listings are, you need to understand why they are important for your SEO. In a nutshell, they create the initial online footprint for your local business. Right out of the gate, your small business needs to use local citations to survive because today, everyone uses their phones for their "near me" searches.
'Near me' searches are the queries we all make on a regular basis. "Where's the best pizza near me?" "Where's the closest gas station near me?" "Where can I find a dry cleaner near me?" Although the big brother aspects of cell phones can creep some people out, when consumers use geolocation on their phones/computers they make their lives easier because their searches become locally driven.
Your online business listings will impact your rankings. The more local citations you have, and the more accurately and consistently they appear, the easier it is for search engines to find you. Google, and other search engines, will amass your NAP data and when accurate, decide they can trust you. It validates your data that in turn strengthens your ranking power. On the flip side, when you have a lot of inconsistent and inaccurate NAP info, your ranking can decline.
Since your citations can work for or against you, you can help both customers and search engines find you with a little effort up front and reap the rewards moving forward. Accurate online business listings equal higher rankings, more trust, and more phone calls. Business listings support your rankings, reputation, and revenue letting search engines know you exist.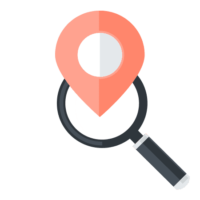 Where to Get Your Business Listed
Building your online business listing empire is actually pretty easy as long as you know where you need to appear. Here's how to get started:
This is the most important citation because all roads lead to Google. When you develop and manage your Google My Business (GMB) listing, you will benefit greatly because basically, almost every other web-based listing uses Google to collect your NAP.
A Few Online Directories To Get Started
Next, here are a few example of directories to get you started:
Acxiom
Apple Maps
Bing
Citygrid
Facebook
Factual
Foursquare
Infogroup/ExpressUpdate
Localeze
Superpages
Yahoo!
YP
Yelp
Make sure you don't have any duplicate listings and that every listing is consistent. Write out your NAP and copy it verbatim every time so there are never any differences from listing to listing.
Industry-Specific Directories
Some local and industry listings can really help build value for your online presence. If you are a hotel or restaurant, cites like TripAdvisor.com become important. For professionals like doctors and lawyers or specialty services such as contractors, it is worth looking into local opportunities. This can include things like your local chamber of commerce website, your local tourist website and also community sites.
Be wary of listings that charge. It makes more sense to see how you manage with the free well-known listings before you decide to spend money on listings, even niche listings. Also, search engines tend to trust links from nonpaid listings over paid directory links.

Niche listings are important because:
They tend to rank well in Google terms more specific to your business which means customer intent is geared towards a purchase as opposed to just "tire kicking"
They're good to build up your online reputation as they often include reviews
Their links are more likely to be counted by Google to improve your SEO, as opposed to paid directory links
They cater to a more specific audience, which can often increase leads and/or conversions
Look for opportunities to get mentioned on other citations that are not as obvious. This might be relevant for social media platforms, newspapers, blogs, sponsored groups, etc. Your own content on your blog and social media can also help build unstructured citations. This approach makes more sense than just contributing to an endless list of less valuable, low-quality directories. Unstructured citations work harder for you and are more likely to reach the right audience to drive more local traffic to your location or website.
You'd be surprised at how many businesses miss the mark when it comes to their NAP on their own websites. Your NAP should be consistent throughout your website on every page, header, and footer where it appears. Your entire site should be audited to make sure it is consistent and if anything changes, do the audit again to make corrections.
Basically, your goal is to ensure you are providing the correct information, consistently anywhere your NAP appears on the web. I recommend you start with 25-50 citations and 10+ niche listings. However, the more your listings you can get in various directories, the better!

The Importance of Consistency
Although your customers will still find you whether you list your address as 123 Main Street or 123 Main St S (see image below), search engines are more fickle. In fact, NAP is one of the top five ranking factors according to the Moz Local SEO Ranking Report.
NAP consistency is a must for the following reasons:
Consumer trust:
According to Bright Local's 2018 Local Citations Trust Report, more than 9 in 10 consumers are frustrated by incorrect information shown on online directories. After all, if your info is incorrect you could send a potential customer on a wild goose chase.
Lost customers:
The report also noted 9 in 10 first time visitors will look up your address so they can find you. If your address is incorrect, you just lost a customer.
Better referral traffic:

When you are consistent, you are trusted and will get more referral traffic.
Appear in voice search:
Google says voice search has become more popular. If someone is driving and gets a hankering for a burger, they'll use a hands-free search. You want top ranking because they won't have the option to scroll to look at other choices when driving.
Reliable map experiences:
Accurate NAPs equal accurate maps, so people find you more easily.
When your business listings are consistent, you rank better and also send your customers directly and easily to your bricks and mortar location.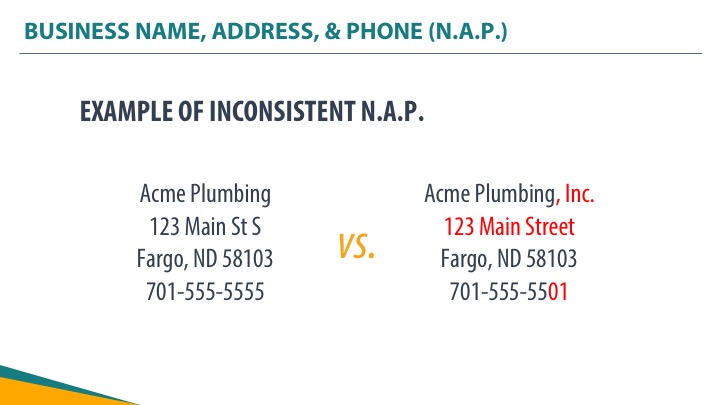 4 Common Citation Problems

Citation problems can keep you up at night if you aren't taking the time to manage your listings on a regular basis. The four most common issues include:
1. Old NAP information:
If you change your address or phone number and don't update it, you will frustrate customers trying to find you. Your information has to be updated across all listings so you don't send people to the wrong location or list a phone number that will make it impossible for them to reach you. Of course, as a small business owner it takes time to make changes to all citations, not to mention remember where your business appears. A good rule of thumb is to a) keep a list of all your listings and b) immediately update information on the biggest listings. The major listings will eventually filter down to the other listings.
2. Typos and mistakes:
It just takes a single typo on a single citation to throw your entire efforts out of whack. You have to read everything very carefully, so you avoid making mistakes.
3. Duplicate information:
Always check to make sure you don't have any duplicate listings. By this, I mean two listings on the same directory. Not only is this confusing, but it can also make it harder to track if you have to make a change. Once missed you could be spreading incorrect info across other directories.
4. Using call tracking numbers:
Call tracking numbers are often used for businesses trying to see which of their marketing tactics generate the most leads and sales. Never use them on your citations as they can throw Google off.
The good news is there are tools available to help you track your local business citations to avoid these issues.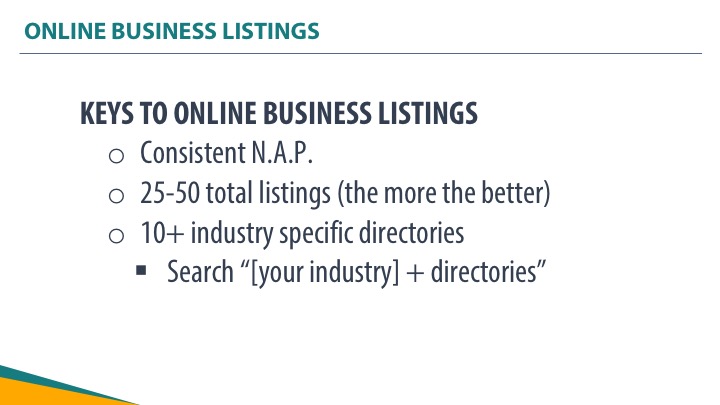 How to Check Your Online Business Listings
If you're now in a bit of a panic about consistency for your business citations, don't worry. There are tools that can help you check your business listings. Yext is an excellent choice. It allows you to scan your business and provides an easy to review visual so you can check for inaccuracies.
As data management tools go, Yext is perfect for tracking your NAP across multiple directories. It helps you align your NAP as well as other important information like your hours and what you offer. It automatically audits business directory listings and will update or replace incorrect info.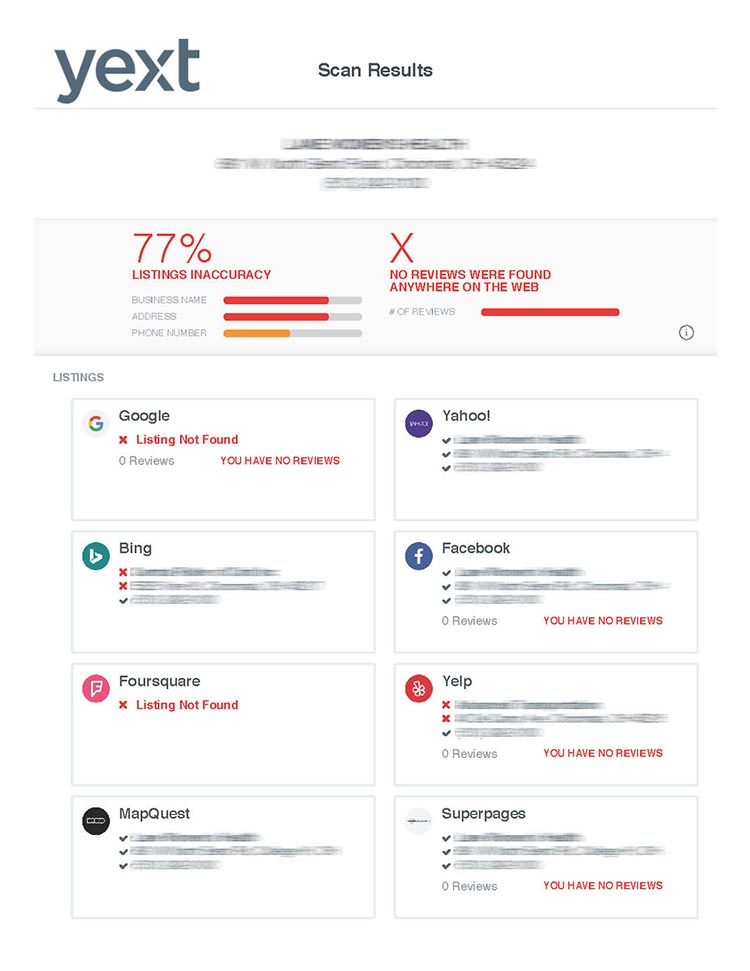 Another option is Moz Local. It too is an automated listing management tool that allows you to improve your visibility on search engines. Your NAP will be consistent with a collective audit that allows you to improve your ranking.

How to Get Business Listings
I've provided the 4-1-1 on online business listings, so hopefully, you're now on board and wondering how you can get your citations out there. You have some choices:
Simply check out this
directory list
and click each one to get started. As mentioned above start with Google My Business to help get other citations populated correctly.
Some popular citation services for small businesses include:
BrightLocal's Citation Builder (affiliate link) is my personal favorite because there is a one-time fee (verus a monthly subscription like many other citation services) for each citation ($2-3 per citation) and they manually build each citation. So, a real person sets each one up, not an API. While this approach might take a little longer, it is worth the wait. I also really enjoy the control this platform gives the user. You can select your exact listings or let BrightLocal choose for you.
Moz continuously re-submits your listings and monitors them so your info remains accurate. It will delete duplicate listings permanently and they also offer listings alerts so you are aware of edits. Unfortunately, the dashboard only lets you respond to reviews on Google, which means you have to go to each citation to respond. Small businesses have access to less features and you might also find they are kind of pricey.
Yext is a very common and recognized tool since they've been around for some time. If you're in a hurry, they are fast, and you can manage everything from one dashboard. This means if you update your address, phone, etc, it will automatically update all your listings in roughly 48 hours. On the downside, they require a monthly subscription, which is why I personally don't use them or recommend them. I kind of prefer the idea of only paying for what I need!
Business citations are the foundation of your online efforts. This is especially true if you want to improve your organic rankings. With accuracy, consistency and attention to finding the best niche citations available for your industry and location, you will begin to see your local business appear closer and closer to the top-ranking position. With the addition of voice searches becoming more popular, you can improve your odds of being the top choice for "near me" searches for people out and about in their cars looking for your particular product or service.
Watch my demo for how to create local citations for your small business using BrightLocal's "Citation Builder" tool.
No tags for this post.