The Idiot-Proof SEO Glossary
Finding the time to decode SEO jargon isn't easy. To help, I break down the most important terms in this simple, easy-to-understand ebook. Download it now!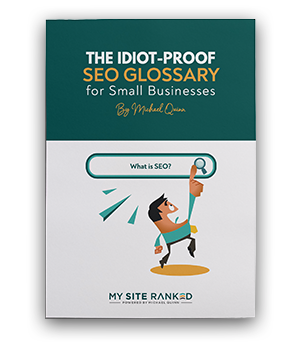 An Easy-to-Understand Guide to the Most Common SEO Terms
The jargon surrounding SEO can make things confusing… and what the heck do they all mean?!
This eBook explains the 16 most important terms in plain English—and gives you some beginner's tips to start ranking your website higher on Google.